Early Years Foundation Stage (EYFS)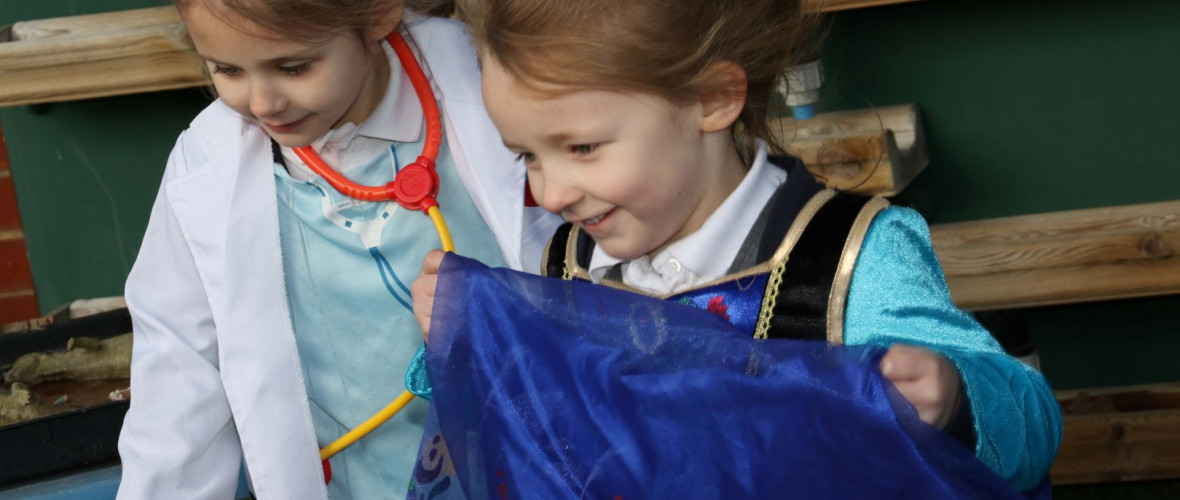 In EYFS, we learn with our HEARTS, we are Happy, Educated, Articulate, Respectful, Team-players and Safe.
By learning with our HEARTS, we are creating the foundations for Having the Courage to Shine; our wider school vision.
Our intention is that our children are:
Happy
Levels of engagement and self-esteem are high as children feel valued, important, and listened to. Their happiness and wellbeing is at the heart of everything we do.
We recognise that each child is unique and help them to develop their own interests and to clearly communicate their thoughts and feelings.
Educated
All children enjoy coming to school and are instilled with a love of learning that will sustain them not only during their time in education but throughout their lives.
When children leave Foundation Stage, they are equipped with the skills they need to read, write and explore number.
Articulate
Our children are excellent communicators and are comfortable using a rich range of vocabulary and language structures to express themselves and explain their ideas.
In EYFS, both children and staff are highly engaged readers that enjoy sharing a love of books together.
Respectful
As well as developing a strong sense of self, children also learn about their place within our school, community and the wider world. They are kind, inclusive and respectful of all.
By learning about the natural world, our children also learn to value, respect and care for our planet.
Team-players
Our children and kind, thoughtful and supportive of each other. They know how to share and can work together as a team to solve problems.
We are a community of learners and are supported through our strong relationships with our children's families, our Early Years team, Governors and our Church and village community.
Safe
Our children feel safe and secure, enabling them to have the confidence to question, experiment, and take risks. They have the confidence to try new things and persevere in the face of challenge.
We help to keep our children safe by giving them the knowledge and understanding to make healthy choices for their bodies and minds.
How does the EYFS curriculum link to the school vision at Leeming & Londonderry?
To be the best we can be

Whole School

Resilient

Kind

Inquisitive

EYFS

Safe

Happy

Respectful

Team-players

Educated

Articulate
To see what our EYFS Vision looks like in practice, please consult our Long Term Plan.